Project management software for productive teams
awork is the latest project management software for team collaboration that includes Kanban boards, an integrated time tracker, and many other integrations.
---
---
KANBAN BOARDS
Agile Collaboration
In awork, you have the option to display your tasks using Kanban boards. The Kanban view gives you a clear overview of your team's project progress. The project columns can be adjusted individually, and they adapt to your processes.

Every task can be moved really easily using the drag & drop feature. Thanks to the "live" feature, you don't even need to refresh your browser window to see changes occur. As soon as a new task is created, or the status of that task is changed, you will see the adjustment take place on your screen in real-time!

What's more, with the practical file preview, you can now have glimpse at any file that is attached to a task, without opening it; this makes teamwork even easier.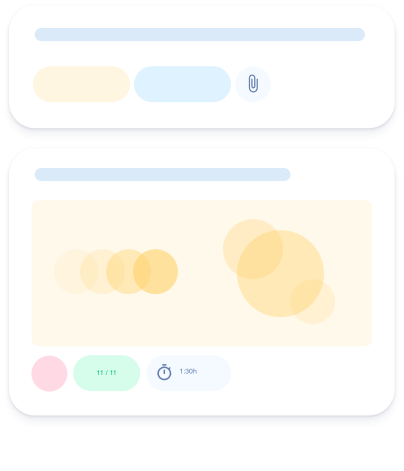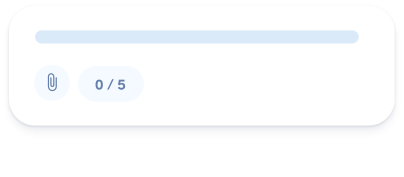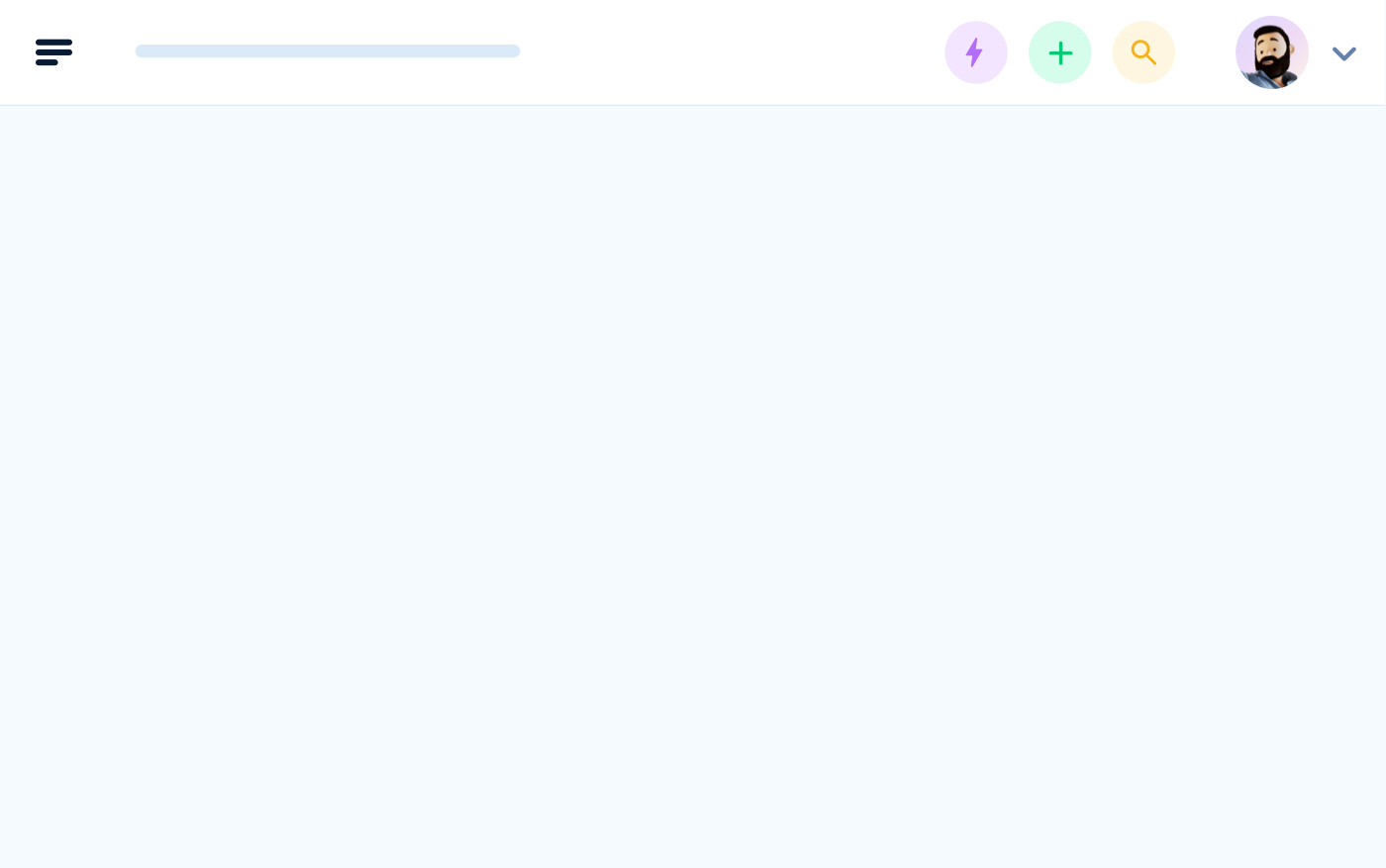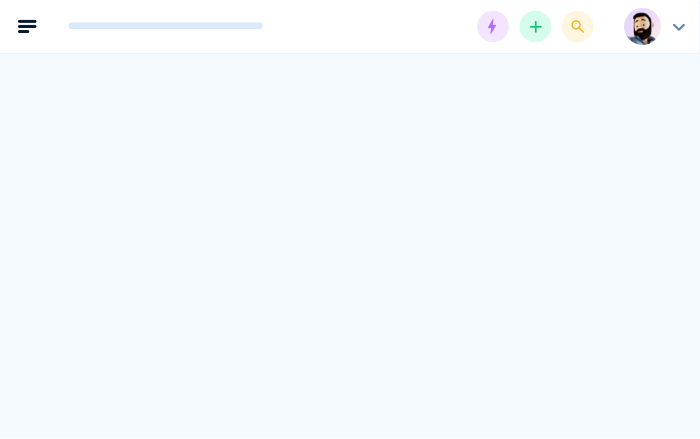 ---
TO-DO LISTS
Tasks in the List View
Would you create a shopping list using a Kanban board? The Kanban view doesn't always lend itself well to the management of certain types of tasks. Sometimes working with a simple to-do list is the way to go. awork allows you to seamlessly switch between views within projects.

You can create new to-do's as quickly as you can make changes to existing tasks. When you have completed a task, you can check this box in your to-do list. Is there any better feeling than ticking off boxes?

My urgent tasks
Build client presentation
Document final project results
Awesome!
You should work on
Build client presentation
next!
Notification
Would you like to start your
time tracking
?
---
VISUAL PLANNING WITH GANTT-CHARTS
Plan your tasks visually
Projects are always about timelines, milestones and deadlines. Switch to awork's new visual timeline view with just a click.

Add deadlines and milestones and keep on top of your project plans in this Gantt-like view. Create new tasks by dragging in the timeline and connect your tasks to always know what needs to be done first. Assign team members directly from the timeline.
---
INTEGRATIONS
Connect awork to your favourite apps
How many programmes do you use a day? If we count a chat tool for team communication, an email programme, a calendar tool, as well as other convenient apps for your job, it quickly adds up to quite an amount. Why would you try to reinvent the wheel and replace these tools? If it ain't broke, don't fix it, right? The ideal project management software should seamlessly adapt to other workflows and would be able to connect the apps, already employed by the user.

This is why awork lets you connect to over 1000 day-to-day apps through Zapier, the practical integration solution. From connecting your Slack channel to your calendar integration to the Google Assistant; there are no limits to your productivity.

---
TEAM PLANNER
Crystal clear resource management
The cross-project version of our visual planner (aka the team planner), allows for an easy overview of all your projects. See overlapping milestones, possible conflicts between projects and act on time.

The team based view shows individual workload across projects as well as absences. Easily distribute tasks across team members to ensure they can be finished on time.
---
AUTOMATIC PROJECT MANAGEMENT
Projects as if by magic
Activate the Autopilot to have any important developments under control. awork reminds you of upcoming deadlines, stretched budgets and outdated timelines – automatically across all your projects.

awork understands the difference between agile and more traditional timeline based projects. All reminders and alerts will be tailored to you project management method.

Adapt awork to your style with more than 400 flexible automations. If X, then Y. And Z!
---
Try awork for free
In just a few seconds, your team will be ready for more productive project management – and you can get started for free.
Try it now
for free
– no credit card required.
What our users have been saying ❤
---
Wir haben nach etwas gesucht, dass mehr Funktionen als Trello bietet aber nicht so überladen ist wie Asana.
Und was soll ich sagen, wir wurden nicht enttäuscht. awork ist schnell, übersichtlich, erleichtert die Koordination im Team und ich persönlich finde, dass es auch noch verdammt gut aussieht 😉
Wir haben überlegt eine eigene Software zu bauen, die viel kann und gut aussieht, aber das habt ihr ja schon gemacht. Simpler Aufbau, cooler look, intuitive Oberfläche und sinnvolle Funktionen. Bei awork mussten wir uns nicht erst lange einarbeiten, sondern konnten nach dem Prinzip learning by doing vorgehen.
awork ist für uns die beste Projektmanagement-Software, die man aktuell am Markt bekommen kann. Flexibilität im System und übersichtliche Gestaltung machen auch das Bearbeiten und Verwalten von Projekten mit Freelancern und Externen möglich – easy!
---
MUST HAVES
What requirements should project management software fulfil?
The fundamentals
Let's take a look at the definition of "project management software". In essence, PMS should assist you in completing projects. Some of the most important functions are project planning, resource management and time tracking. The more complex a project and the higher the amount of project participants, the more important the software becomes for a successful execution.
Creating clarity
Every project manager knows that a carefully cultivated project status can mean the difference between chaos and success. Managing projects through Excel sheets or email folders quickly becomes challenging when multiple projects are involved. Professional project management software, like awork, ensures clarity and transparency. So that nothing stands in the way of productive teamwork.
Highlighting responsibilities
Who is the correct contact person for this particular project and who is working on task X right now? A good project management tool should be able to easily define responsibilities and display them at any time. Even if one is tempted to give tasks to multiple people in a team, in awork it is very clear, who is calling the shots.
Managing deadlines
Want to stay on schedule and never miss a deadline again? awork keeps you informed by sending you smart notifications about upcoming to-do's. Project management software should ensure that your team never misses a deadline, so you have more time to concentrate on important matters.
Being accessible to everyone
In the New Work age, project management should be accessible anyone who participates on a project; whether it be a project manager, freelancer or – if desired – a client.

In contrast to tables saved to your hard drive or installed software, a smart PM tool is available to the team at all times. awork is a web-based project management tool and thus always available, whether you are en route or at your own desk.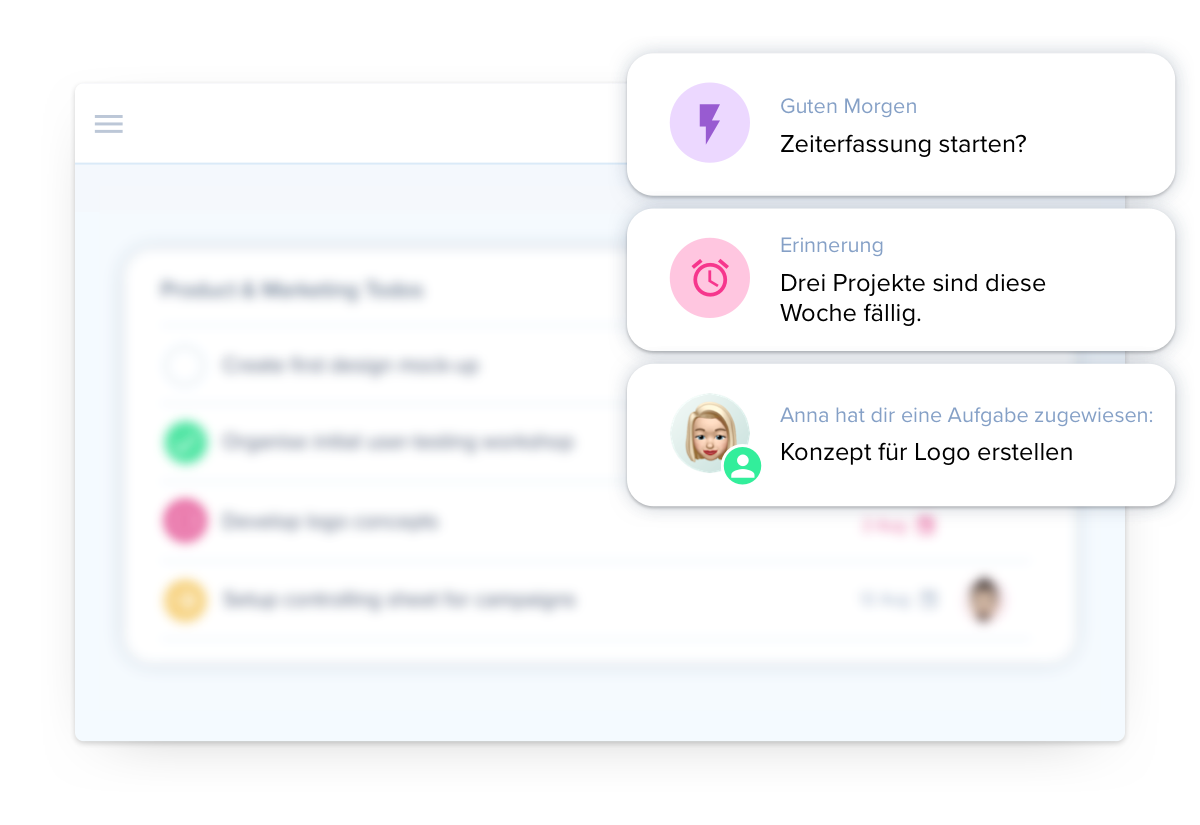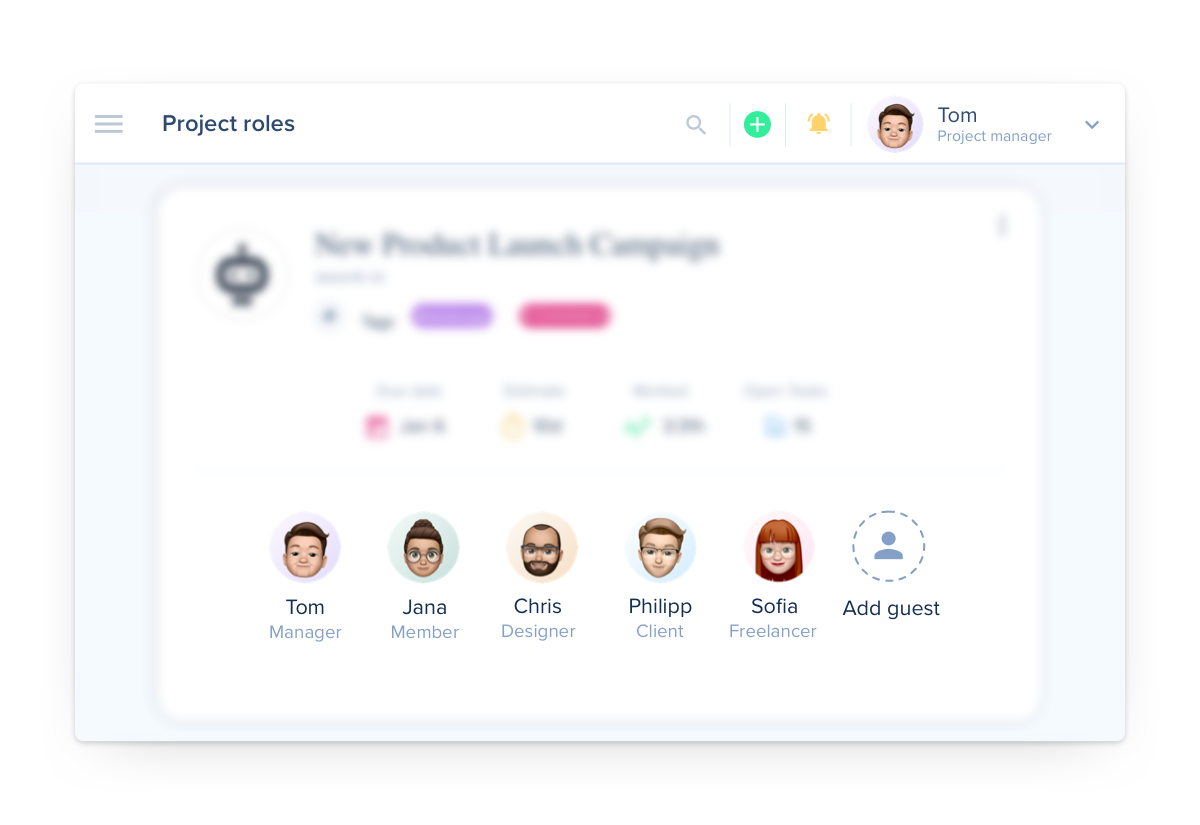 ---
FEATURE OVERVIEW
How does project management work in awork?
Agile project management with Kanban
In awork, you can display your projects on Kanban boards at any time. The Kanban view is optimal for agile team collaboration and it gives you a great overview of the current state of your tasks.
To-do lists
Do you prefer working with a classic to-do list? No problem! At the touch of a button you can switch from the Kanban board to the to-do list. Within the list view, you are able to arrange tasks according to subject or section and complete them that way.
Integrated time tracker
The awork time tracker is seamlessly integrated into our project management tool. Using the stopwatch, the drag & drop feature, or your calendar, you can track time and ensure that none of those worked hours go missing.
Team communication
Communication on tasks, projects, and results is also important in team project management. In awork, team communication is made simple. Just comment on a task and tag your colleagues. You can even attach files as comments on tasks. Your colleagues will automatically receive a notification. Do you use Slack? Connect your Slack channel to awork so that you are always up-to-date!
Rights and roles
Thanks to detailed rights and role management, user access can be controlled in awork. This is perfect for when you wish to collaborate with freelancers or other external providers. If desired, clients can also get access to awork.
Show all features
---
DATA PROTECTION
It is of the utmost importance to us that your project data is protected
Secure data processing centres in Germany
awork's complex technical infrastructure ensures very high availability, regular backups and a very high level of data protection. That is why we operate awork in the most modern data processing centres in Germany.
GDPR-compliant
Our team at awork guarantees that your data is handled professionally and that it is highly protected in accordance with the European General Data Protection Regulation (GDPR).
System Security
We use a variety of security features in awork. Examples of such features are: https-encryption of data, password protection and the complete encryption of our database.
Developed in Germany
Our entire team is seated in Hamburg and awork itself was conceived here. This is why we are fully committed to, and vouch for this application.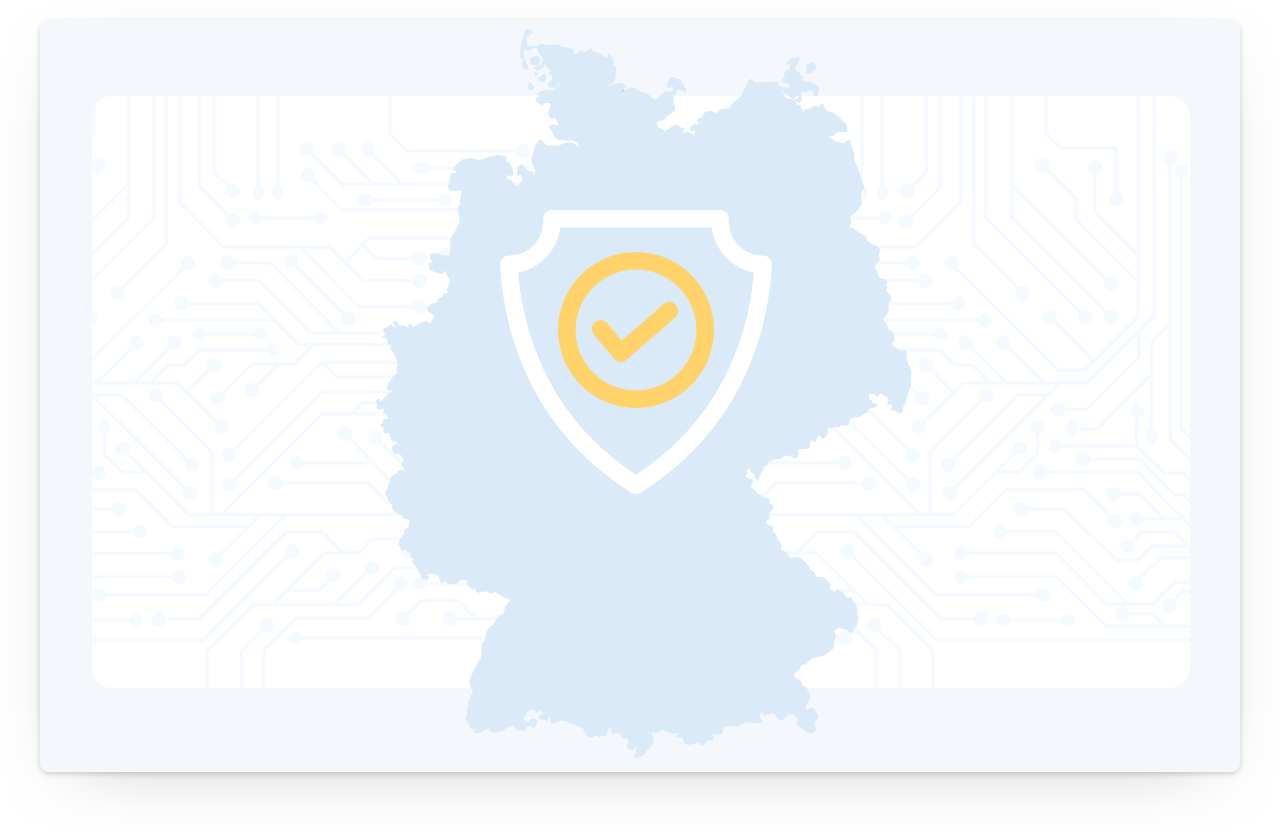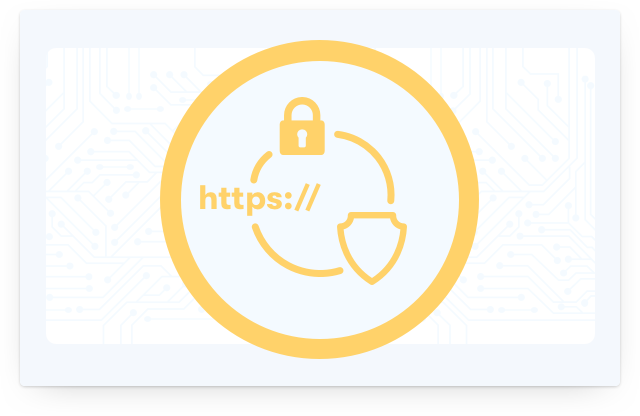 ---
Project management made easy with an app
Does the software also work on Mac?
It does indeed. awork works on any platform. So, it does not matter whether you are working with a Mac, PC or even your mobile device. The only thing you need for working on projects in awork is a modern browser, e.g., Firefox, Safari, or Chrome.
Does the app also work on iPhone?
Yes, awork is fully optimised for iPhone use. You can also save a link to awork on your home screen, in order to boot it up even faster. Furthermore, we have a native iOS App in the works.
Can I also use the tool on Android devices?
Yes, you can also be productive with awork on your mobile Android device. The application is totally responsive and is designed to behave like a standard smartphone app. Additionally, we are working on native apps for iOS and Android. Take a look at our Roadmap.
Project management software – Should I pick freeware, or should I purchase it?
There are many free project management tools to be found on the internet. For occasional, simple planning assignments many of these applications are convenient – in a professional environment however, people tend to value service, being up-to-date and security. Usually, these standards are found within fee-based tools. awork offers small teams the tool (including all features and services) for free for up to 3 projects and 10 team members.
Is awork an open source project management software tool?
No, it is not. Our team in Hamburg develops and supports awork and we do not disclose our application code.
Is there a local "on the premises" version of awork?
No, there is not. We operate awork in the most modern data processing centres in Germany, using an extensive infrastructure to satisfy the highest of speed, security and scalability demands. This infrastructure, which has been specifically designed for awork, does not allow for offhand operation on your own hardware.
---
Smart project management software
Premium
The complete awork feature set for more productive teamwork.
Try 14 days for free
Support included