Plan your teams' work easily and accurately
Coordinate all projects, your team's workload and your own workday in one simple tool.
Start now
Made in EU
GDPR compliant
---
Why awork?
Perfect capacity planning, less effort
Do we have resources for a new project? Who is overbooked? As a team lead, you need fast answers to these questions. awork provides them immediately and makes your resource planning easier – from rough project roadmap to detailed work day planning.
---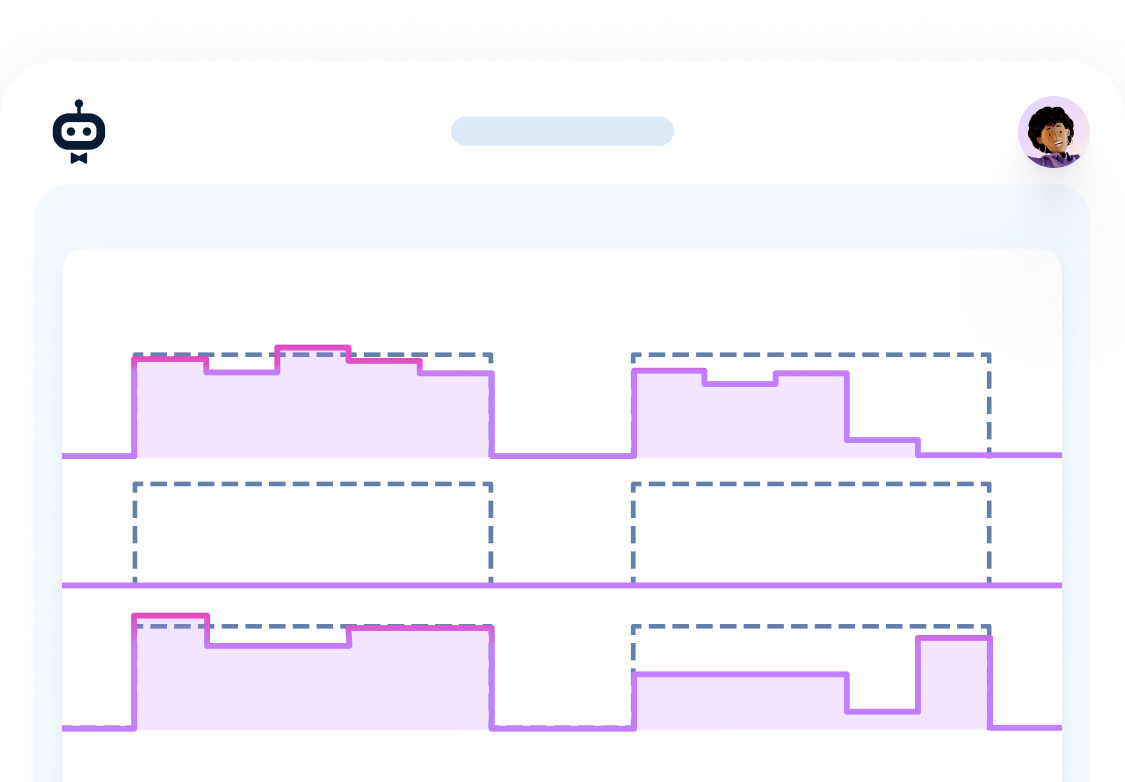 Most accurate workload overview
of all times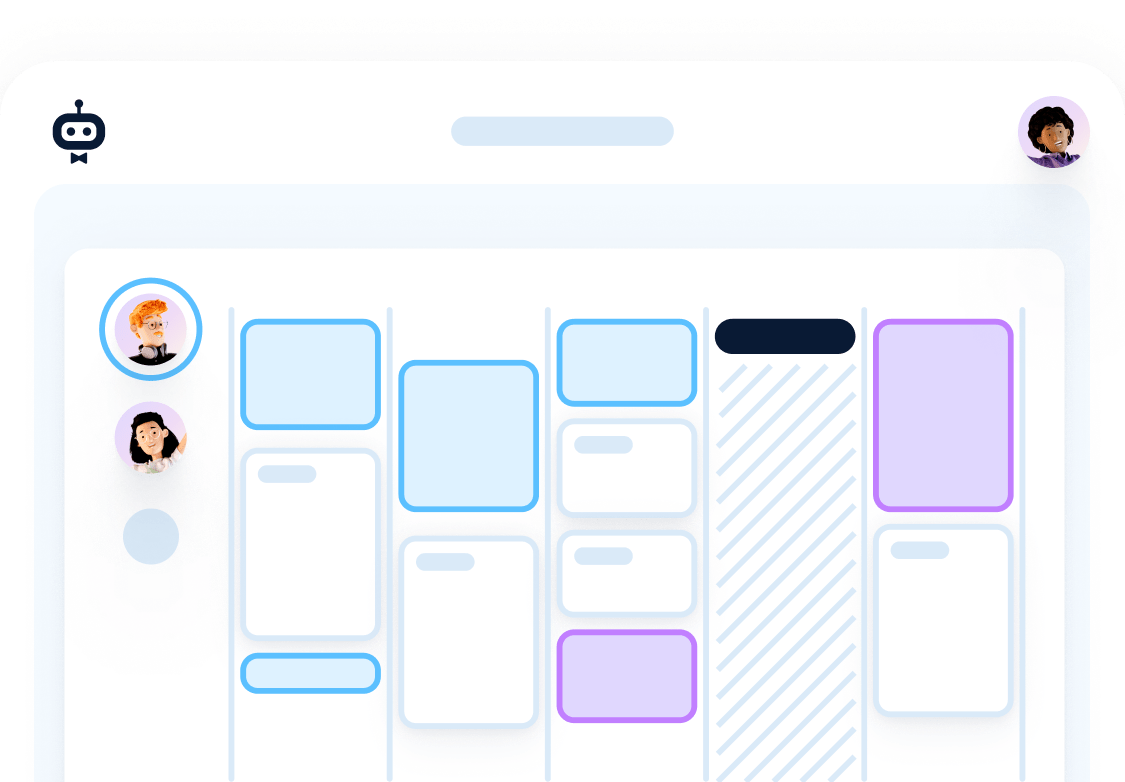 Integrated projects, calendar and time tracking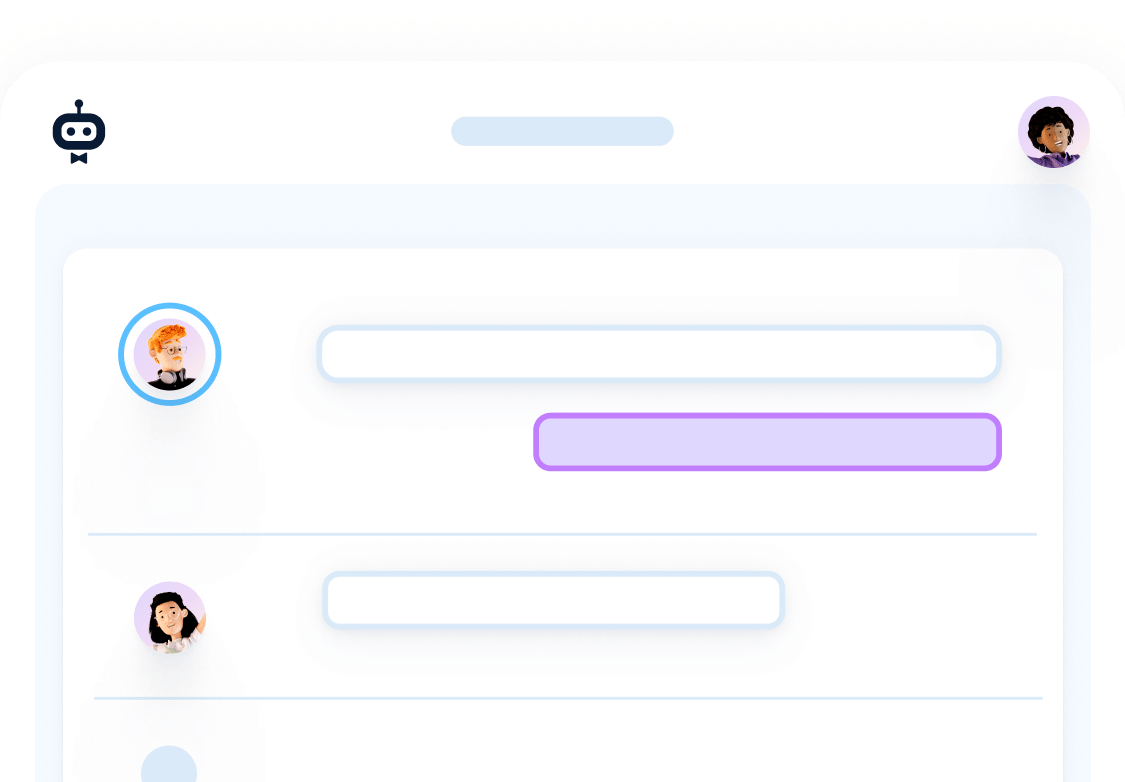 No extra planning required, automatic workload calculation
Team planning in awork
Do we have enough resources for a new project?
You get a project request including the approximate project duration and deadline. Now you need to quickly find out if you currently have enough capacity left. In awork you can see how busy your team is, who is currently working on which projects and when vacations are due. This way, you can immediately decide whether the project fits in and already roughly forecast it.
---
Team planning in awork
Schedule urgent to-dos quickly
Imagine that a super urgent to-do from a priority customer comes in. As the project manager, you have to decide who can take care of it today. In awork you can see exactly what your team members have on their plate. You can then easily schedule the task in a team member's calendar to block time for it – and check the workload overview to make sure no one is overbooked even if deadlines are tight.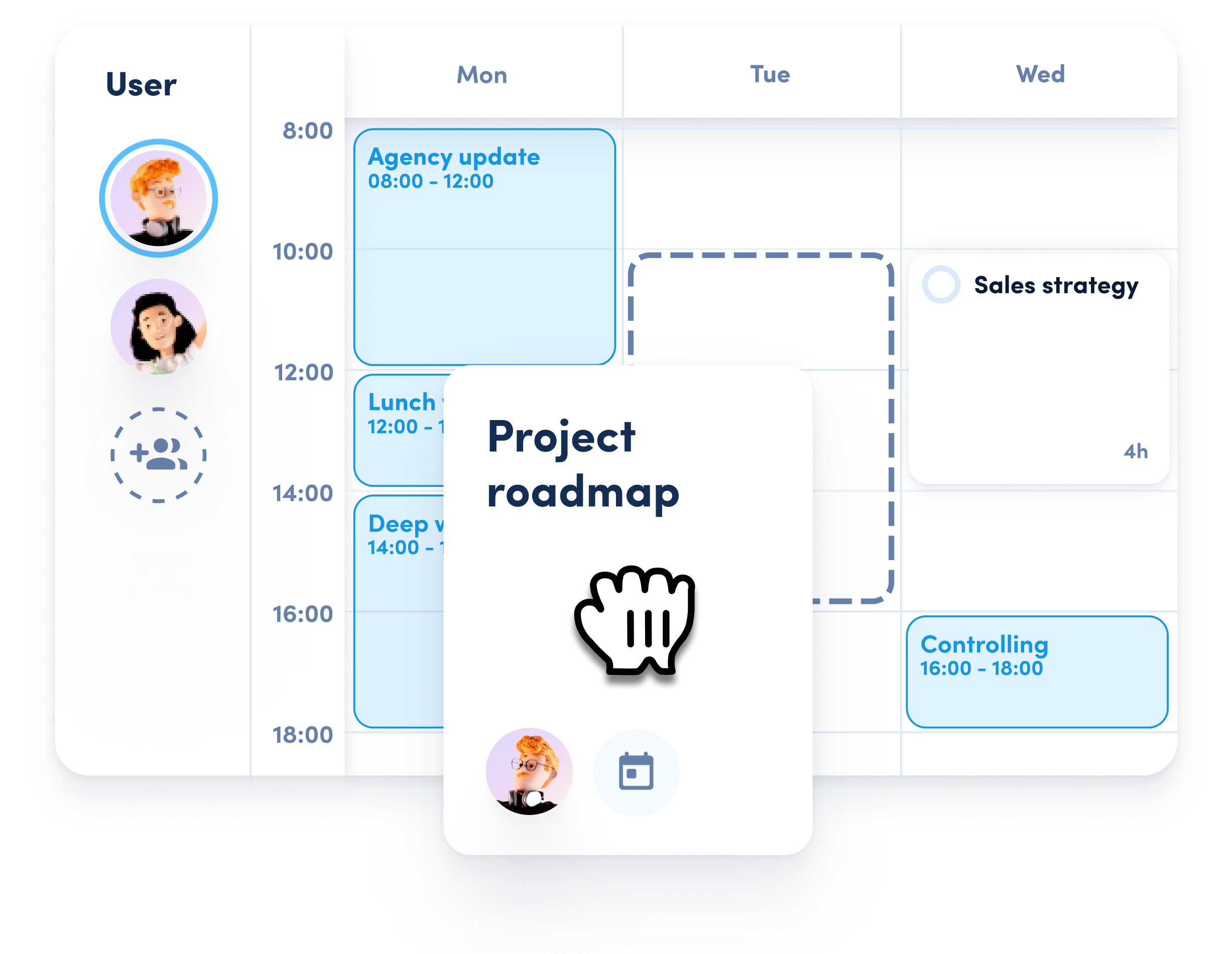 ---
Team planning in awork
Who's actually doing what?
When you coordinate a thousand things at once, you often lack an overview of all active projects and deadlines in order to distribute tasks fairly within the team. The result: endless planning and capa-meetings. awork shows you who is working at full capacity and who still has time left. This way, you can quickly distribute unplanned tasks within the team, keep track of short-term absences and reschedule if necessary.
---
Team planning in awork
Organize your own workday in the calendar
The daily struggle with your own exploding calendar: Lots of new to-dos have to be included in the weekly schedule alongside client appointments, meetings, etc. – but how? In awork, you can see your calendar appointments as well as your project tasks – so you know exactly what's on your plate and can even automatically block times for project to-dos in your calendar via the sync.
---
Why awork?
The best orga tool for teams
Teams of all sizes plan projects and resources with awork – for productivity, against overbooking. ✊
We appreciate many things about awork. The team overview is particularly noteworthy. You can see exactly who is doing what and what tasks they have. The fancy design makes things round and ensures that everyone enjoys working with awork.


awork helps you tremendously to work in a structured way and to be directly connected with exactly those people who are concerned. This way, everyone can see what needs to be done, what the next steps are and what stage the project is currently at.
---
awork is used for project planning and prioritization. It maps the workload well. Current statuses and internal communication are recorded so that work can continue perfectly even if an employee is absent.
As an agency, the software has made our lives a lot easier. Especially our project managers, but also the creatives, are able to handle it well. Not an annoying software, but a real work aid.


---
Team planning in awork
All planning cases solved easily
awork includes projects, tasks, calendar appointments and even recorded times in the workload. This helps you to plan easily and accurately at all possible points in the project workflow.
---
Rough forecasting of projects
You can see directly if there is still capacity available in your team and assign them tasks.
Plan confirmed projects accurately
You will spot conflicts in your team's calendars right away.
Detailed capacity planning
To-dos end up exactly where they belong in the calendars of your team.
Organize your team with awork
Spend less time planning, more time implementing creative ideas.
Start now