Everything you need to manage your agency team
Coordinate client projects, plan resources, manage to-dos: The entire work orga in one tool. And it's pretty, too.
Try for free
Made in EU
GDPR compliant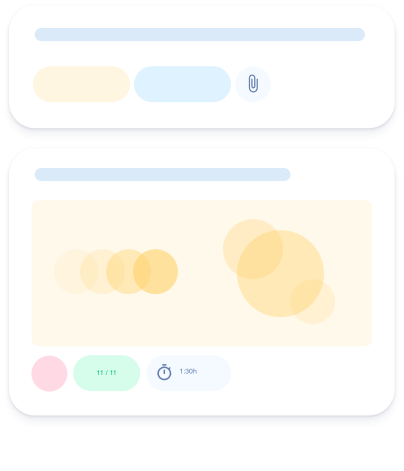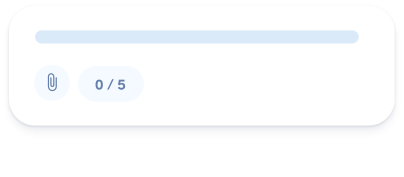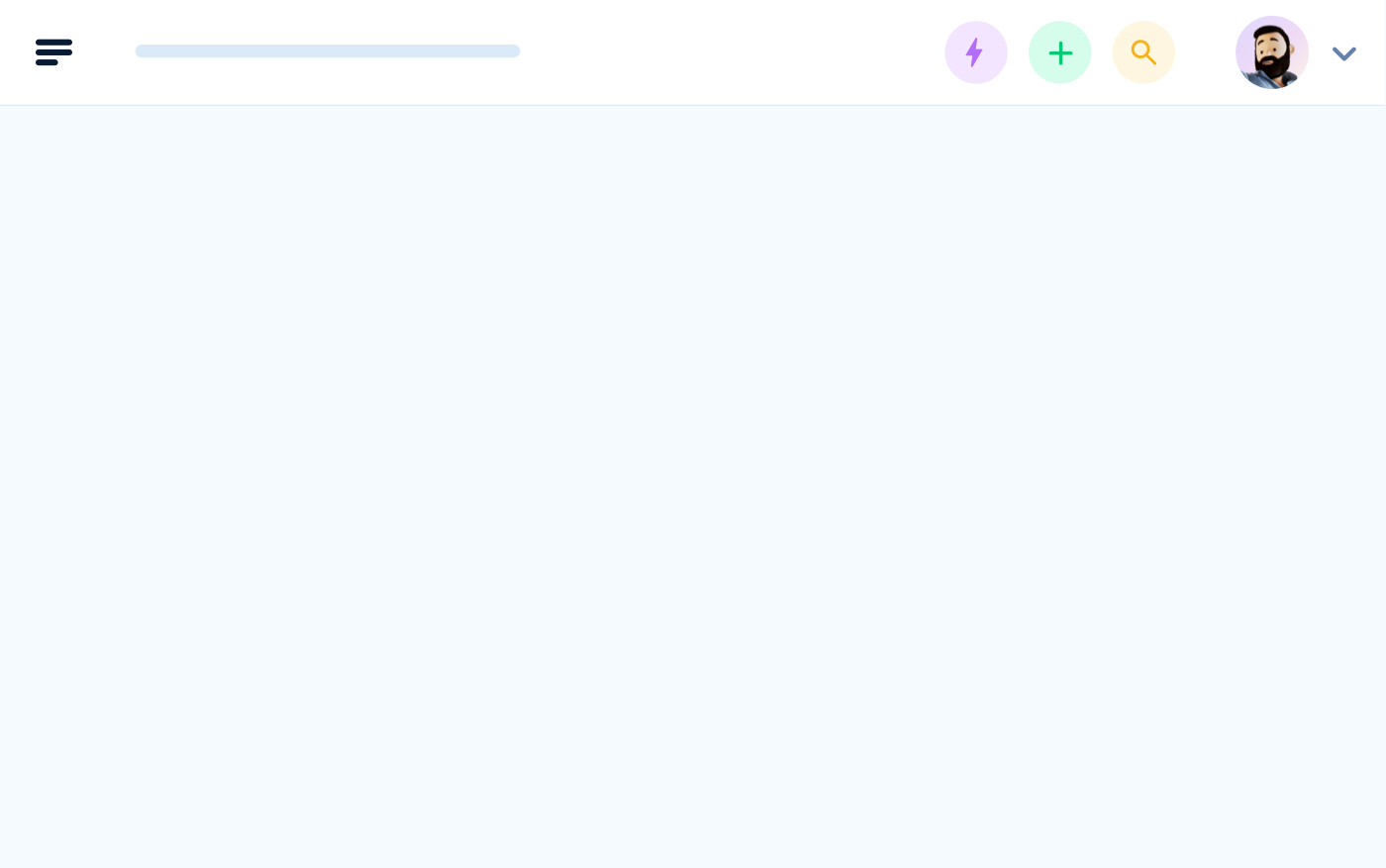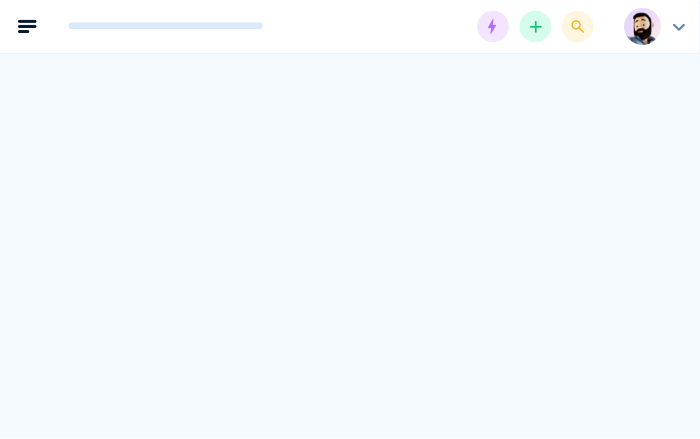 ---
What does awork do?
Less admin hassle, more time for creative work
Tons of projects at the same time, one deadline after the next, the feedback loop goes into another round and the competition never sleeps anyway. Sounds familiar? awork makes your agency life easier.
thjnk 💜 awork
"Simple, imaginative and accurate"
This is why thjnk decided for awork.
2.000+ agencies of all size trust in awork
---
awork for agencies
Keep an eye on everything that is important
Efficient agency management requires a clear overview. awork bundles all project data in one place – always and everywhere available, even in the home office or at a customer appointment. The handling remains simple and intuitive. So you can keep track of even complex projects and always deliver reliably. 
---
With an ever growing team and more complex tasks, we needed to improve our organization and structure. That's why we switched to awork and have since been using the tool to record large and small projects, recurring tasks and also our daily ideas, so that everything is in one place and accessible to everyone at all times.
---
awork for agencies
Avoid idle time and bottlenecks
A team member drops out and your planning collapses? The gamechanger: The combination of project plan and personal calendar in awork. Free capacities are immediately recognizable, appointments and absences are automatically recorded in the workload and creation can be easily blocked, e.g. for urgent to-dos – so that all projects become a success in time.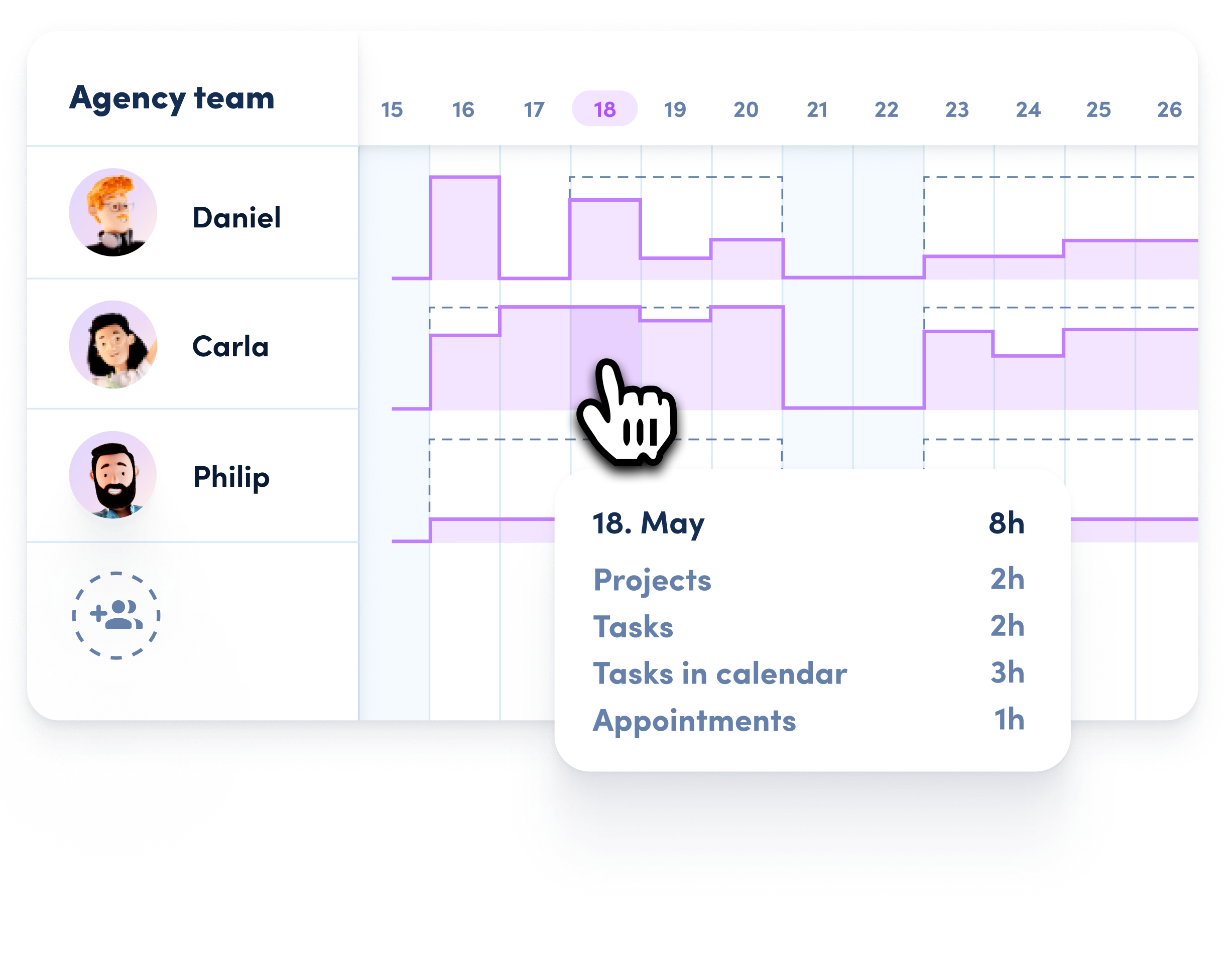 ---
awork is used for project planning and prioritization. It maps the workload well. Current statuses and internal communication are recorded so that work can continue perfectly even if an employee is absent.
---
awork for agencies
Track your times easily and accurately
In many agencies, time tracking is a necessary evil – why is that? In awork you can book time directly to projects or tasks and know exactly how much time the project has cost you. Calendar appointments can be converted into billable times with one click. You can easily invoice your services via integrated invoicing tools. 0:00
---
awork combines project-based task management with practical time tracking. At the same time, awork integrates with accounting tools like Lexoffice. This allows us as an agency to accurately record our worked times and invoice the client with one click. Enormous time savings.
---
awork for agencies
For a smooth agency workflow
In agencies, too much time is often spent on orga and administrative tasks. awork creates more time for the part of the work that is really valuable.

---
Quick reconciliations & feedback
Emails are often intransparent and slow. In awork you can communicate directly in projects or tasks and share files. This way, no feedback is lost and everyone is always up-to-date.
Templates for recurring processes
Do your customer projects often run in a similar way? In awork you don't have to start from scratch every time, but can create project and task templates and use smart automations.
1.000+ integrations
Whether it's a messenger, mail client, or calendar, awork seamlessly integrates into your workflow and can be connected to the agency tools you already use.
Easy to use, clear, friendly
An agency tool that everyone loves – from project management to the creative team.
As an agency, the software has made life in the agency easier. Our project managers in particular, but also the creatives, get on well with it. No annoying software, but a real work aid.
We use awork for the complete project management of our online marketing agency. Thus, we have lean processes and our employees have only one tool at hand to concentrate on the projects.
---
After a long search – awork! User-friendly and very intuitive interface. Perfect feature set for our agency! The more we use awork, the better it gets.
I must say, I was very skeptical at first. It only took a day and I was already thrilled. The structure is easy to understand. You can completely customize the program to your company's needs and I have never seen such a fast service.
---
---
Organize your team with awork
Your agency team will love you.
Try for free