Smart billing
Transfer your tracked times directly from awork to your easybill invoice
With this integration transfering tracked times directly from awork to your easybill invoice is super easy. Replace manual invoicing and enjoy the efficient workflow when billing your team's work with just a few clicks.
Connect awork and easybill
---
awork & easybill
Billing software made easy
With easybill, you can handle invoicing, dunning, payment settlements and much more in no time at all. As a cloud-based invoicing software, easybill is suitable for companies of any size and offers practical functions such as onlineshop connection or process automation. Easy! ✌️
Learn more about easybill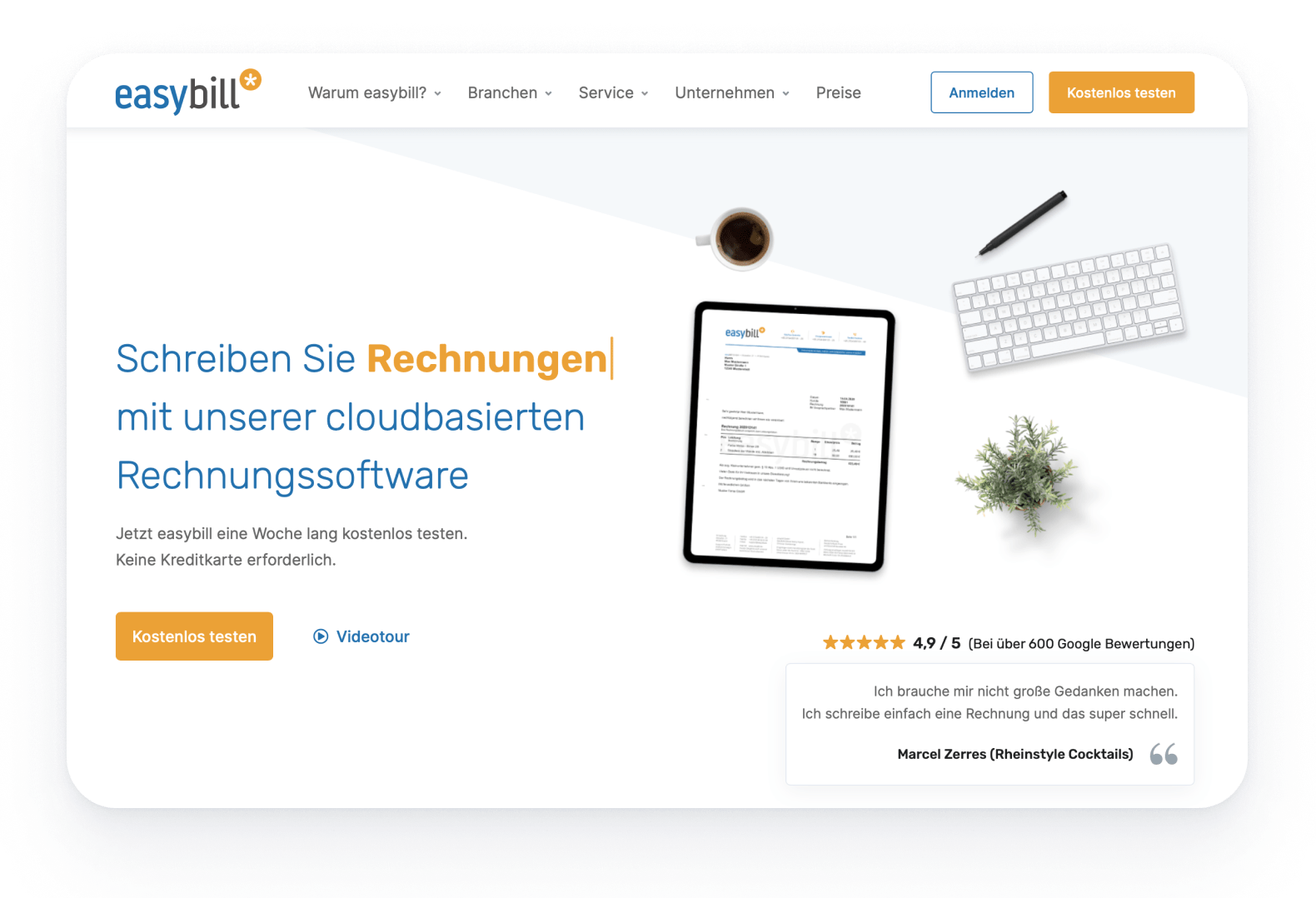 ---
Ready in seconds
This is how it's done!
Follow these three steps to connect awork and easybill.
To transfer your tracked working time to an invoice, you will need an account for sevDesk and awork (in case you didn't have these already).
2
Set up the integration in awork
To set up an integration, go to awork's menu and click on settings/integrations. Subsequently, select sevDesk when you get to the invoicing tools section.
3
Connect your awork with easybill
To establish a connection between sevDesk and awork, you need an API token. You can find the API token in sevDesk under Settings/Users. From there, you can copy it and paste it into awork.
---
Additional information
About this integration